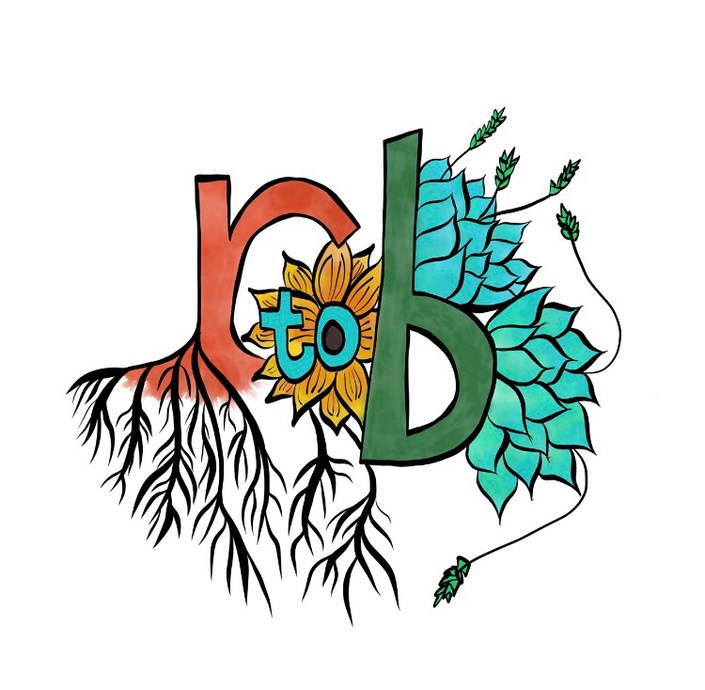 Root to Bloom
A Holistic Training for Community Based Service Providers to Cultivate Healing & Transformation for Sustainability
Watch Promo
Enroll in Course
Enrollment for cohort #2 coming soon!


Summer 2020


"Root to Bloom" is a training program for community-based service providers to engage in self healing and transformational tools so they can serve the most vulnerable communities at their full capacity
Our program design cultivates the personal power embedded in your roots (ancestry) that help us through our present day challenges and fight for justice. To bloom (thrive) into a future co-created for all, we must work to reclaim this personal power by practicing self love in the form of fierce skill building leadership tools while engaging in traditional collective healing spaces.

This training is for professionals providing direct service to communities in Bay Area schools, youth programs, institutions, family and community services. Service providers such as social workers, therapists, counselors, case managers, educators, & other front line staff that support the most vulnerable communities are encouraged to participate. Comm(UNITY) members as well as our greater community are encouraged to participate
Enrollment for cohort #2 coming soon!


Summer 2020
Community-based service providers will participate in a dynamic 6-month program that meets both online and in-person throughout San Francisco. Participants that complete the full program will receive a Certificate of Completion in April 2020

Orientation day to meet and connect with other participants and the facilitators to begin this in-depth training and commit to collective wellness

**Each month follows the same programming delivery schedule.
Please download this programming calendar for a scheduling overview
Monthly Trainings - Week 1 with a diversity of topics for a well-rounded & holistic healing & transformative experience with
at least 72 hours of training
special guest speakers
a space to cultivate healing, hope, joy, & a design for a sustainable future
Online Community Calls - Week 2 are opportunities to process and work through training materials as a collective, reflect and share with healing circles for peer support
Wellness Activities - Week 3 that are unique, reinforce creativity, and are designed to be accessible tools to embody as an outlet for stress management and release required of service providers
Community Builders - Week 4 are intentional times to connect with participants in person, cultivate joy, sharing, support, and building of a life-long community that lifts you up
A Special Celebration will complete the journey by awarding participants with a community-style ceremony and Certificate of Completion
A service provider with a heightened awareness of your identity so you can
set clearer boundaries for yourself and those you interact with
have confidence to work sustainably and prevent burn out, compassion fatigue, or vicarious trauma
working with integrity by remembering the passion and conviction you have for your work
identify and name your true personal power while interacting with others
A more informed and well-rounded practitioner with more understanding of
self awareness, emotional regulation, & managing triggers
how healing through family lineage stories of migration informs the larger fight for justice
how the migration story impacts mental health for yourself & communities you serve
traditional knowledge and tools that can help you through adversity
effective communication for leadership development and upward mobility
how to develop a robust self care plan to amplify your sustainability
A member of a socially conscious and loving community of care providers who
practice reciprocity of love, joy, care, and resources for the betterment of our community at large
find safety with each other and stretch leadership capacity through humility and vulnerability
practice mindfulness in our relationships within each other and the communities we serve
have a genuine interest in building a movement of self care within the industries of social services
"I felt whole and rejuvenated with the tools to make me a better worker, fiend, daughter, and lover. Thank you, CommUNITYsf and Hike It Out Coaching for being so patient and gentle with my development!"
-Genevieve L., youth worker
Your Instructor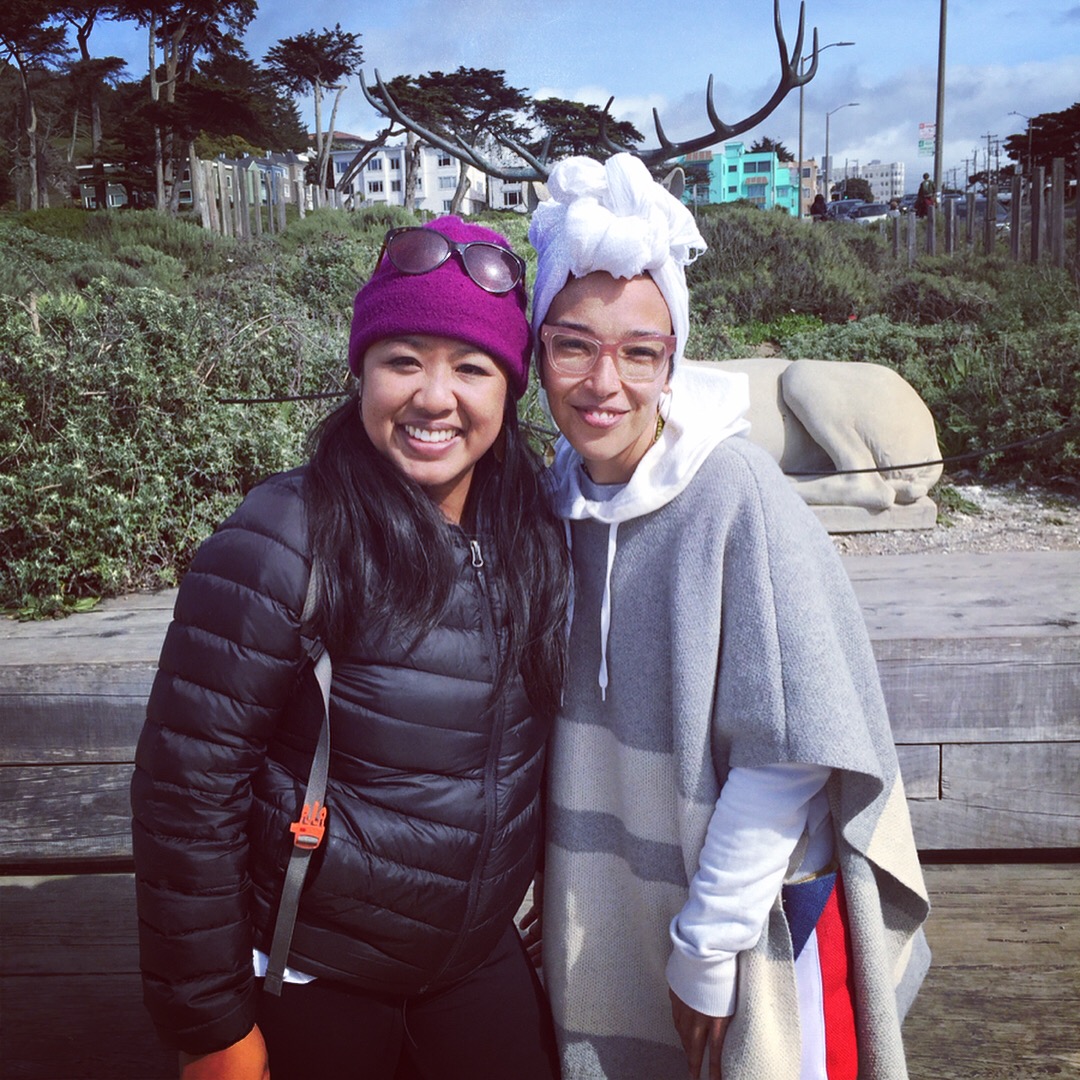 Comm(UNITY) (CU) was created with the purpose for community-based service providers to have a mobile & collaborative space to build community & relationships within the wide and diverse field of social services. After years of hosting monthly community builders, it became clear there was a critical missing piece. Building community & relationships with each other is essential AND we need & deserve intentional spaces for individual and collective wellness & healing. CU values uplifting and partnering with those already providing services to others. CU partners with Rino Consulting Solutions to create intentional and thoughtful, one of a kind professional development services specifically designed with you/us in mind.
"Root to Bloom" is a professional development training designed to support community-based service providers holistically. To engage in self healing and transformational tools as a collective, so they can deliver services at their full capacities to our most vulnerable communities.
"Acknowledging Trauma, Practicing Joy"
Raynelle Rino
is the founder of Rino Consulting Solutions and a seasoned professional of color in the social sector. Raynelle has climbed the ranks from being on the front lines to becoming an industry leader as a deputy director. With her consulting firm she's able to transfer her unique skills to support and inspire the leaders of today to walk in the confidence of their identities as they move about a world in the midst of social, racial, and environmental transformation. She is a certified transformational coach through Leadership That Works an entrepreneur, mother, wife, and second generation Pinay
Kisai Henriquez
is a queer Domini-Rican womyn born and raised in San Francisco by her New Yorker family. She has been working in the youth development and social work field since she was a youth herself. Currently, she works as a full time social worker supporting the health and wellness of SF youth and their families. Through her own experiences and shared experiences among warriors working within their communities, she identified a need for community building and collective self care. Comm(UNITY) was created to address this need by providing a mobile individual and collective healing, community building space for providers. Comm(UNITY) continues to evolve into being a sustainable hub for a diverse population of providers

Course Overview
Unit 1 - Rooted in Community
Defining & Defending Community
Healing 'Home'
Strength & Reconciliation in Ancestry
Mental Health & Migration
Unit 2- Growth & Determination
The Whole Person - Parts & Shadows
Triggers & Emotional Management
Self Hate & Self Love
Fierce Communication & Self Awareness
Unit 3 - The Blooming
Imagining Justice
Fierce Imagination & Self Determination
Reclaiming Our Connections
Integrating Your Transformation
Ceremony & Celebration
Frequently Asked Questions
When does the course start and finish?
THIS COURSE WILL LAUNCH with an in-person orientation on SEPTEMBER 27TH! The course will run from September 2019 to April 2020 with monthly trainings, tools, and meetings!
How long do I have access to the course?
You will have access to this course for the entire duration of the program; September 2019- April 2020
What if I am unhappy with the course?
We would never want you to be unhappy! If you are unsatisfied with your purchase, contact us in the first 30 days and we will give you a full refund.