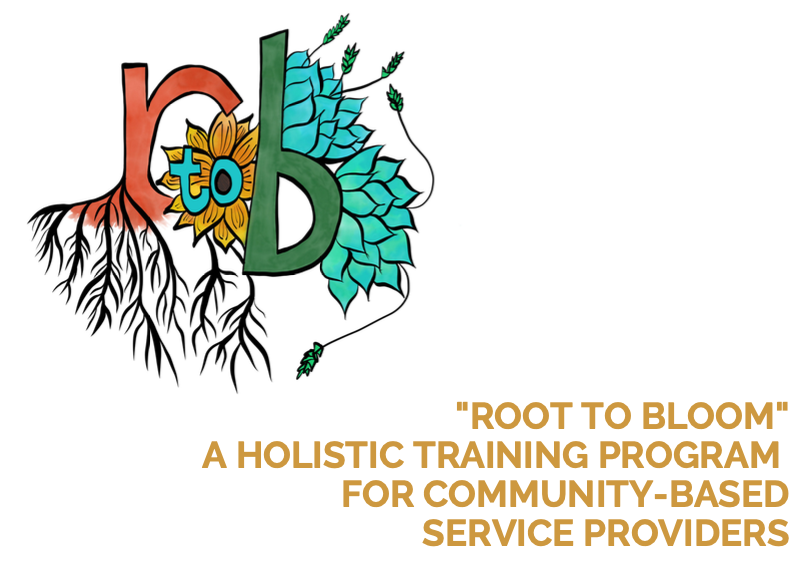 "Root to Bloom" is a training program for community-based service providers to engage in self healing and transformational tools so they can serve the most vulnerable communities at their full capacity


Our program design cultivates the personal power embedded in your roots (ancestry) that increase your capacity to navigate the present day challenges and fight for justice. To bloom (thrive) into a future co-created for all, we must work to reclaim this personal power by practicing self love in the form of fierce skill building leadership tools while engaging in collective healing spaces.

This training is for professionals providing direct service to communities in Bay Area schools, youth programs, institutions, family and community services. Service providers such as social workers, therapists, counselors, case managers, educators, & other front line staff that support the most vulnerable communities are encouraged to participate.

Community-based service providers will participate in a dynamic 7 month training program that meets both online and in-person within San Francisco. Participants that complete the full program will receive a Certificate of Completion in April 2023


**Each month follows the same programming delivery schedule**
✦✦✦✦✦✦✦✦✦✦✦✦✦✦✦✦


🌻 Orientation Day (in-person)
to meet and connect with other participants and the facilitators to begin this in-depth training and commit to collective wellness
🌻 Monthly Trainings (online) - Week 1
with a diversity of topics for a well-rounded & holistic healing & transformative experience with
at least 80 hours of training
at least two special guest speakers; practitioners centered on healing justice & wellness for the people
a space to cultivate healing, hope, joy, & the building of a justice centered world


🌻 Community Calls (online) - Week 2
opportunities to process, work through training materials, reflect, provide peer support and share within a healing circle
🌻 Wellness Activities (self guided & online) - Week 3
unique, variety of activities that reinforce creative expression and are designed to be accessible tools to embody as an outlet for stress management and release required of service providers
🌻 Community Builders (in-person) - Week 4
intentional time to connect with participants, cultivate joy, skill sharing, provide support, and build a life-long uplifting community. Thanks to our partners, at the
EcoCenter at Heron's Head Park
(via SF Rec & Parks Dept.), we gather in this key community location in the Bayview/Hunters Point neighborhood in SF.
🌻Celebration of Completion (in-person, in April) c
omplete the journey with much needed community building activities throughout the month and a community-style ceremony with the presentation of
Certificates of Completion
"I came to Root to Bloom with the desire to build community in a safe and healing environment...Within RTB I felt empowered, encouraged, heard, seen, uplifted, understood, affirmed, loved, cared for, and I always felt welcome by such strong and courageous individuals - like another home where I could shed my layers and be vulnerable / vulnerageous. I recognized that I was not alone in some of the challenges that I face, I had a space for release, and I felt guided and nurtured in my blooming...spaces like RTB are necessary, especially in the age of COVID-19, and I will cherish the positive experience I had with all the bloomers <3"
- Jay Gash, Youth Program Manager, BAVC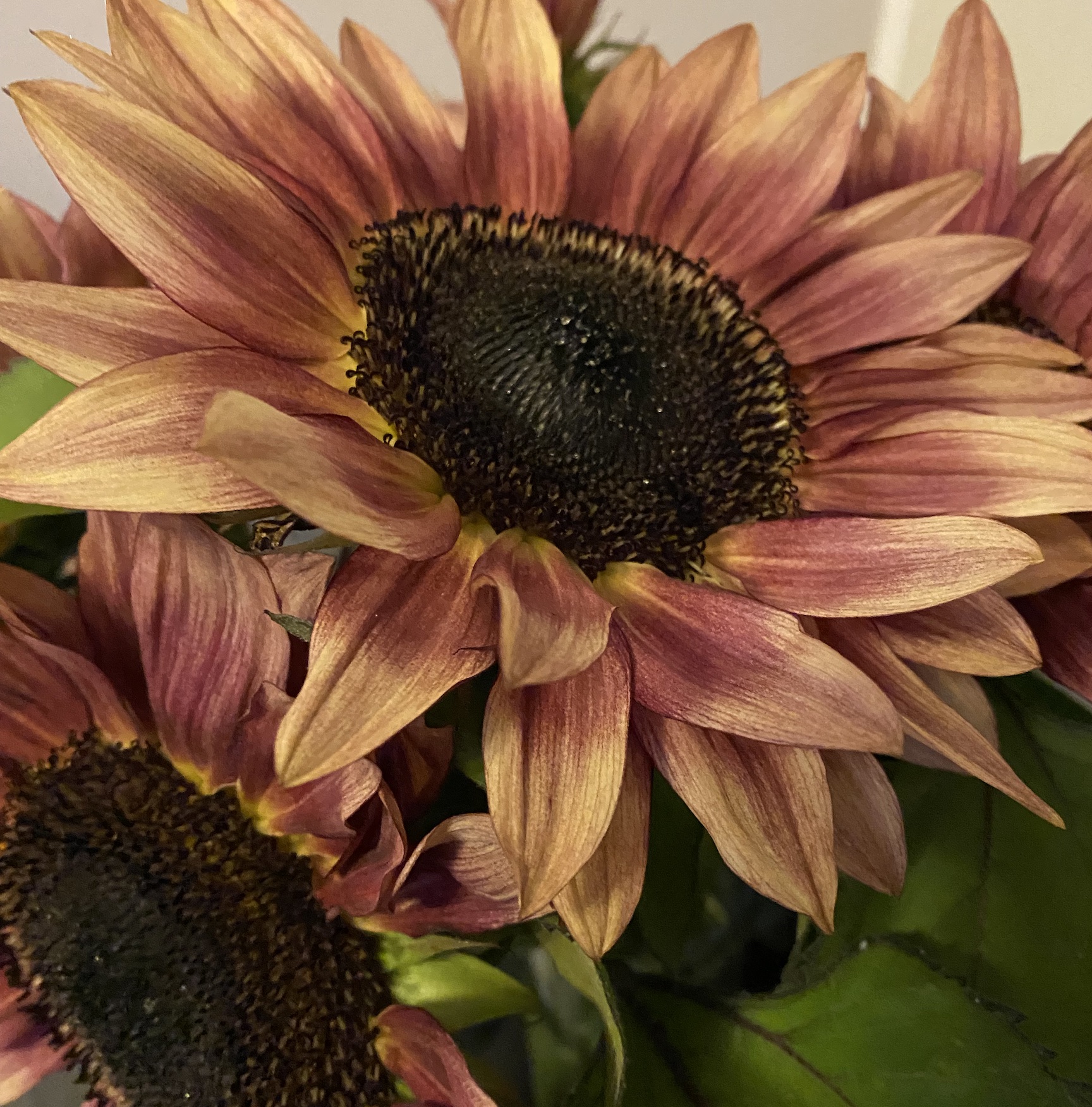 A service provider with a heightened awareness of your identity so you can

set clearer boundaries for yourself and those you interact with

have confidence to work sustainably and prevent burn out, compassion fatigue, or vicarious trauma

working with integrity by remembering the passion and conviction you have for your work

identify and name your true personal power while interacting with others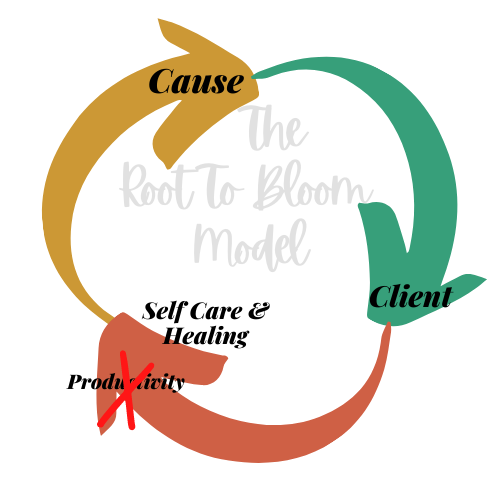 A more informed & well-rounded practitioner that has cultivated a strong sense of

self awareness, emotional regulation, & resourcing

how healing through family lineage stories of migration informs the larger fight for justice

how the migration story impacts your mental health & the communities you serve

traditional knowledge and tools that can help you through adversity

effective communication for leadership development and upward mobility

how to develop a robust self care plan to amplify your sustainability


Listen to what our Season 2 Alum, Denicia has to share about her experience



Are you ready to commit to this transformative journey?

Still need more support with your decision?
Email us at [email protected] and our team will be happy to support you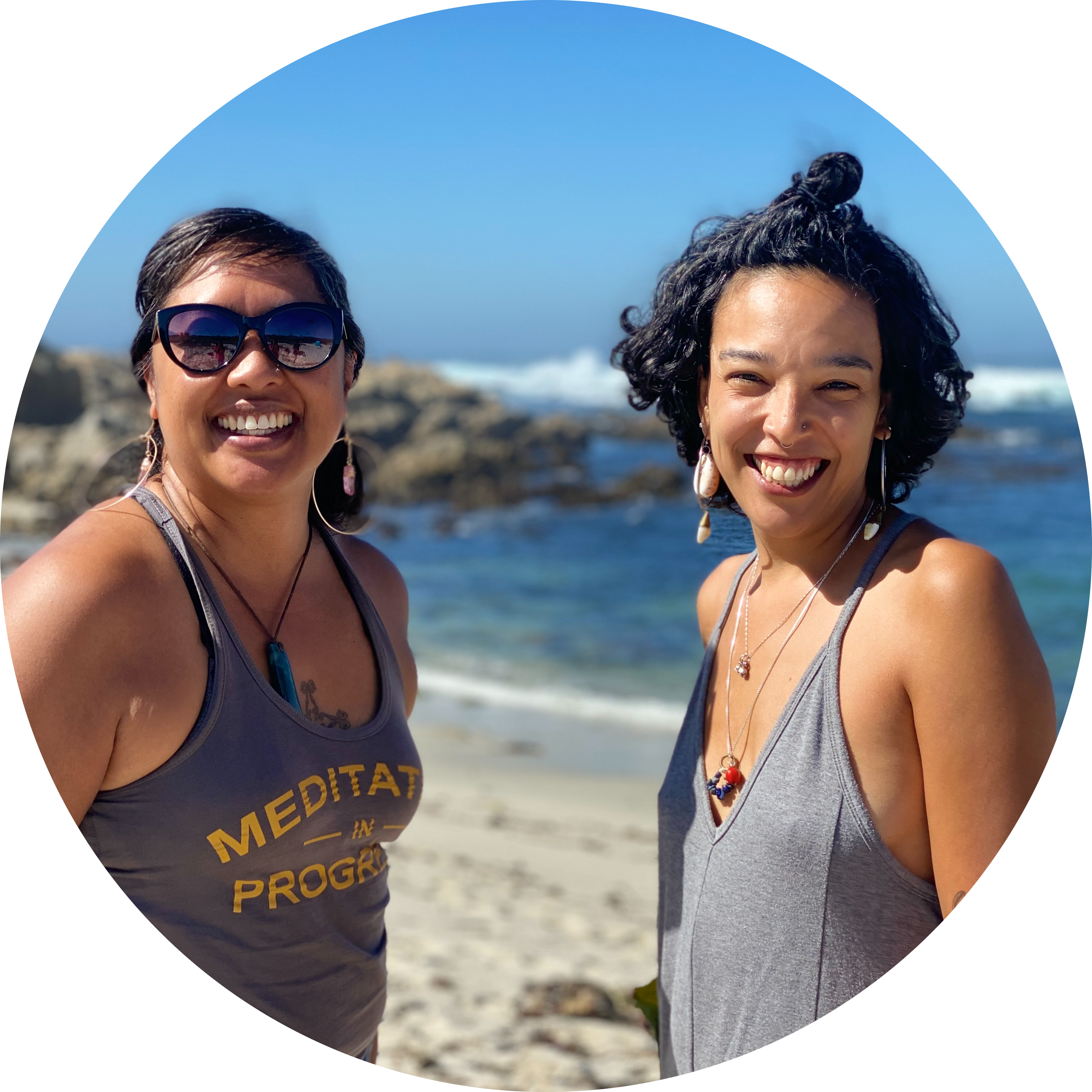 This Story of Collective Liberation
Your facilitators, Raynelle (left) and Kisai (right) came together in 2018 in hopes of creating a healing space for providers working in direct services to our local communities in most need of services. Recognizing that although traditional models of professional development were valuable in providing skills development, what was missing was the acknowledgement that the traumas within ourselves and our community members are very much alive as we walk through life on a daily basis.
As the increasing need for a holistic and blended approach to supporting our frontline providers developed pre-pandemic 'til now, Root To Bloom was borne out of that need to integrate the personal with the professional development, along with disrupting the harmful cycles of burnout and extractive workplace practices with transformative self care & liberatory leadership practices.
The growing Root To Bloom community is the space of "Acknowledging Trauma, Practicing Joy"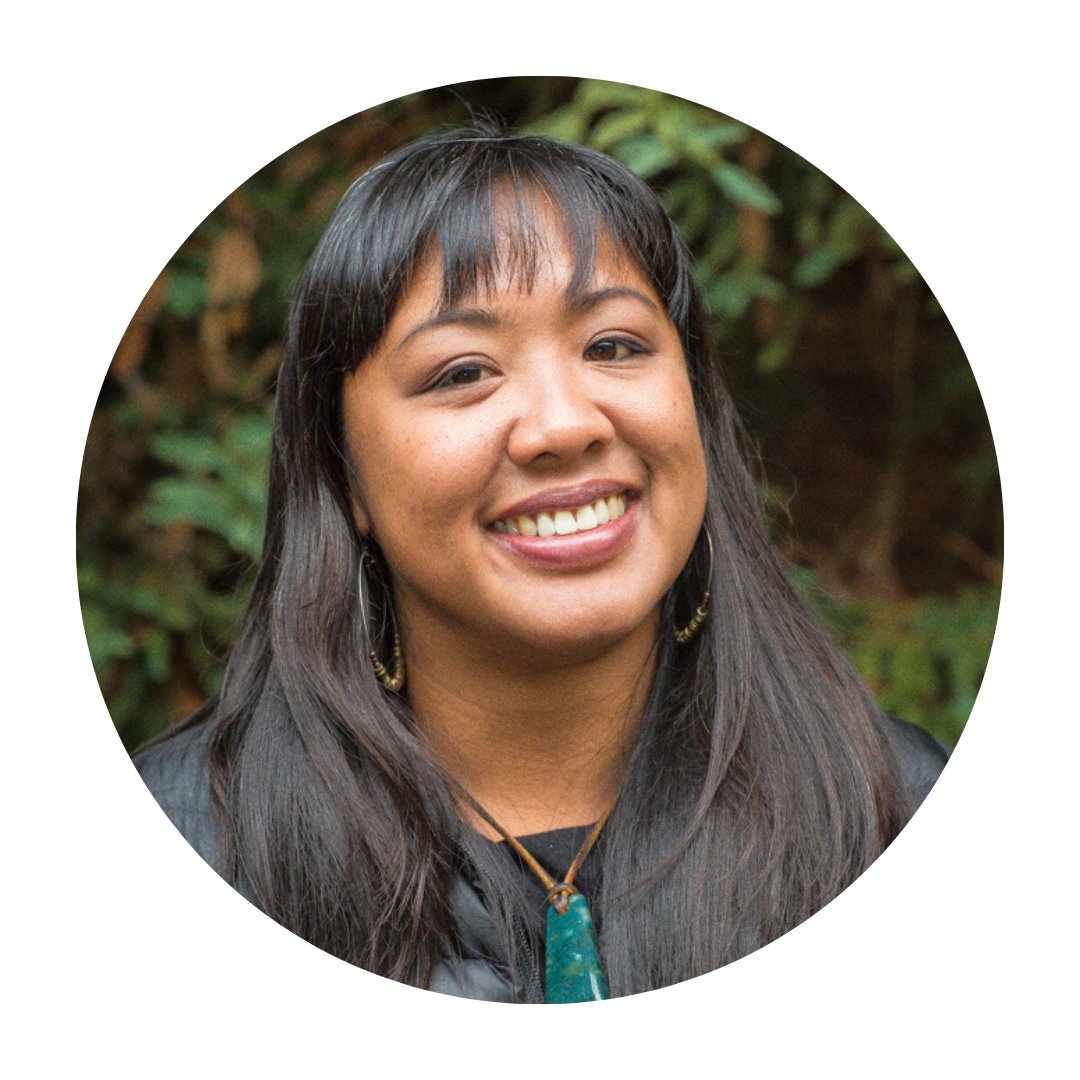 Raynelle Rino, Principal Consultant
Rino Consulting Solutions
Born and raised in San Jose, CA/Muwekma/Tamyen Territory, as a second generation Pinay, or Filipina-American. Her parents immigrated from the Philippines in the late 1970's.
She is the founder of Rino Consulting Solutions and a professional of color working in the social sector for more than 10 years. Raynelle began her career in the sciences as an ecology field researcher then moved onto grassroots environmental education and social justice organizing. Her love for nature and youth development brought her to teach in unique settings like alternative high schools, environmental justice neighborhoods, parks, and juvenile justice facilities.
With her consulting firm she's able to transfer her unique skills to support and inspire the leaders of today to walk in the confidence of their identities as they move about a world in the midst of social, racial, and environmental transformation. Her "Hike It Out Coaching" Programs blend her science, environmental justice, and spiritual connection to nature by providing "Healing Hikes", where clients increase their capacity to create change with the support and guidance of the nature experience. To read more about the healing hike experience, read this feature in Outside Magazine She is a certified transformational coach through Leadership That Works an entrepreneur, mother, and wife.
Her personal journey through life up to now has carved a well-rounded and powerful pathway with the support and guidance from her Spiritual Mentor, and Curandera, Tereza Iniguez-Flores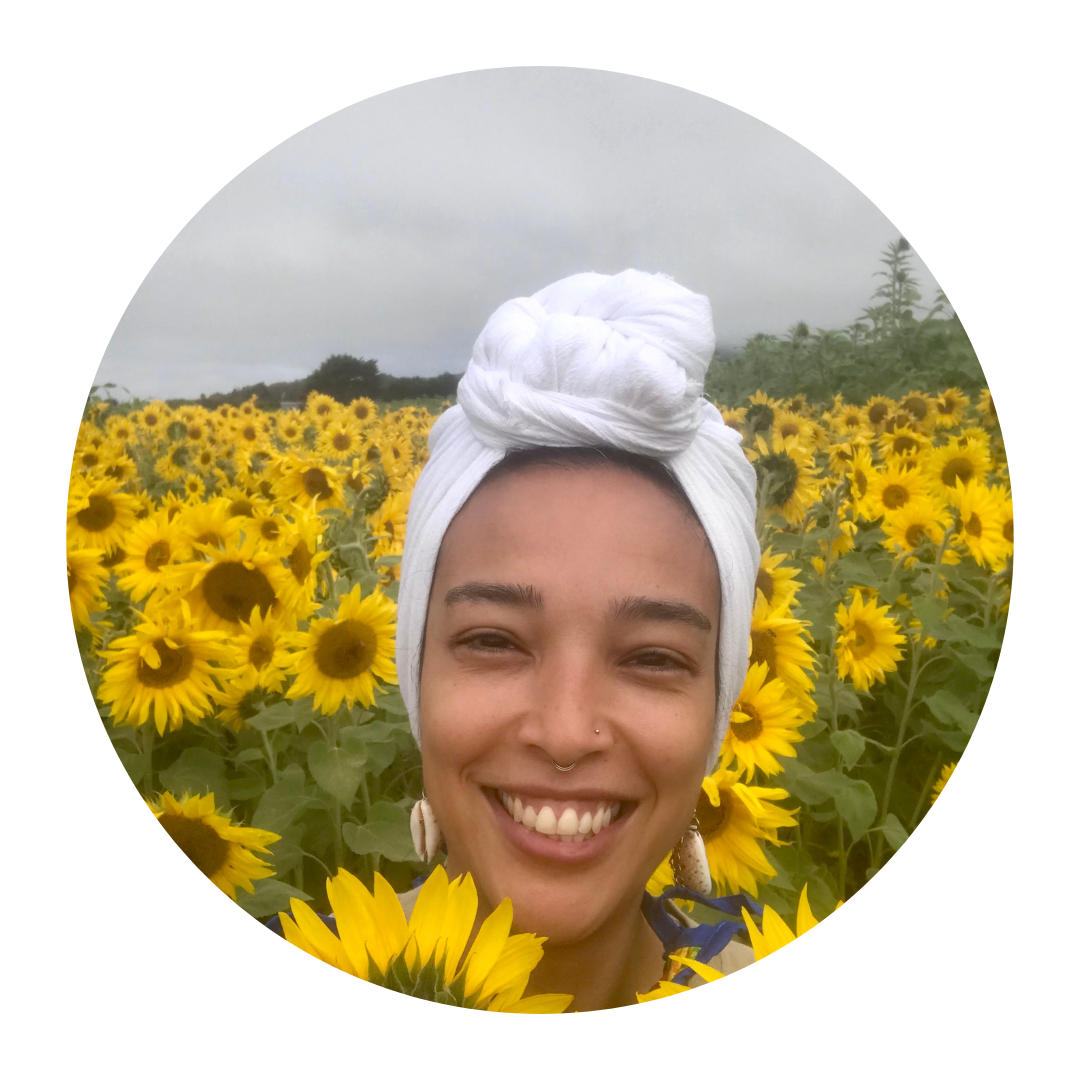 Kisai Henriquez, Founder
Comm(UNITY)

is a Domini-Rican queer femme born, raised, currently living & working on occupied Yelamu, Ramaytush Ohlone territory (San Francisco). She has been working in the youth development and social work field since she was a youth herself. Kisai is the founder and creator of Comm(UNITY) a mobile & collaborative space for those who work in service of their communities to build community and practice health & wellness. Through Comm(UNITY), Kisai curates monthly community builders, workshops, special events, and trainings centering on the holistic needs of community based workers.
Kisai recently became the Director of Youth Justice with Huckleberry Youth Programs. She is an action team member focusing on bike access, education, & equity with Bicis del Pueblo, PODER. She also co-created Cycle Healers, a bici qrew for the BIPOC women, queer, trans & non-binary community. Kisai values cultivating spaces for organizing, community building, healing, joy, equity, self-determination and wellness for the lovers, healers, hope dealers, change makers, and all of those who help their communities shine.


Root To Bloom is seeking sponsors!
Are you interested in contributing to the growing strength and sustainability of our beloved community-based service providers while creating more visibility for your products & services?

Download our Sponsorship Program packet to find out how you can create meaningful impact!
Reciprocity feeds and nurtures healthy relationships. As you support Root To Bloom, we support you!
Our partnership exemplifies thea abundance readily available for our community-based service providers to heal and thrive.
Together we'll grow our impact on shifting the world into right relationship with each other & the planet.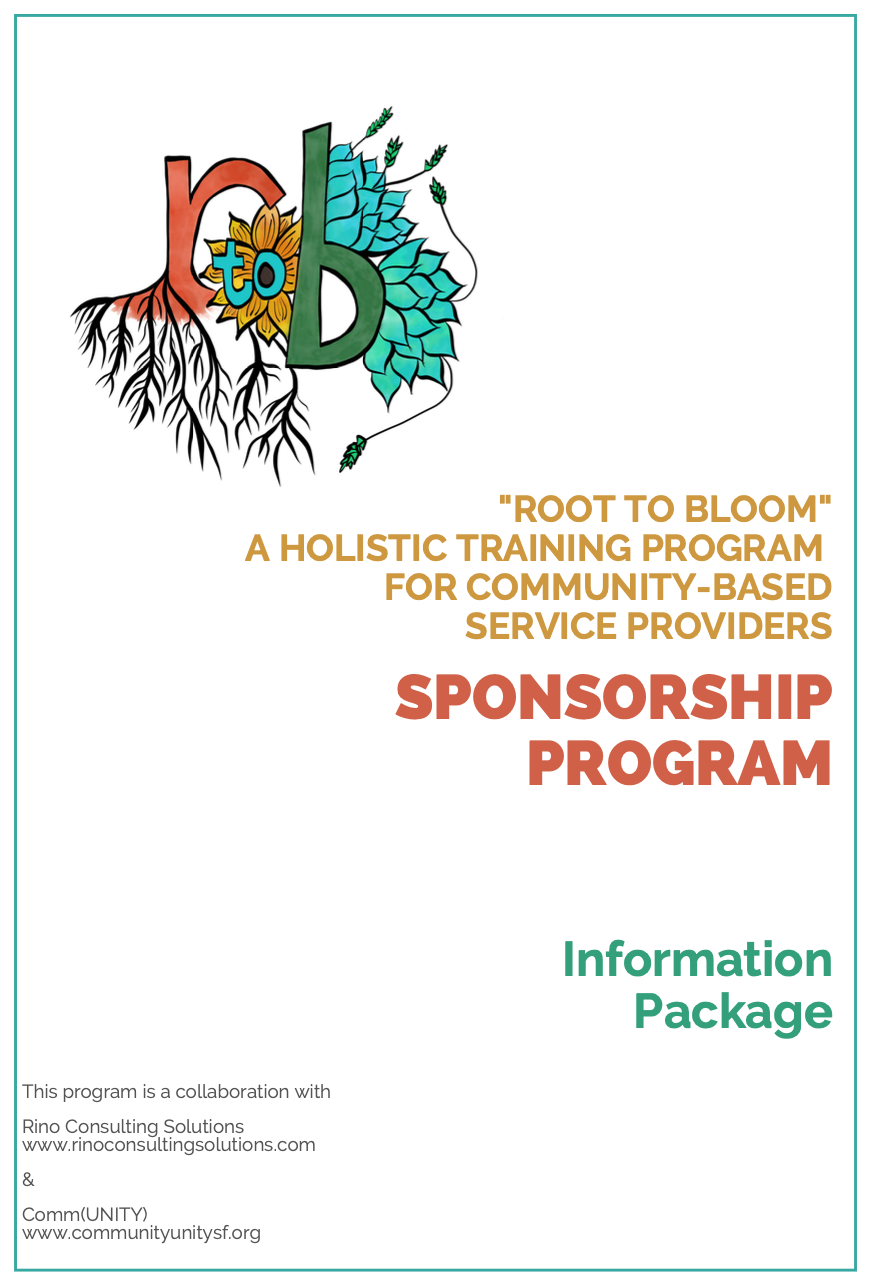 Frequently Asked Questions
When does the course start and finish?
THIS COURSE WILL LAUNCH with an in-person orientation on SEPTEMBER 30TH! It will run from September 2022 to April 2023 with weekly engagements virtual & online, monthly trainings, regular communication & gatherings!
How long do I have access to the course?
You will have access to this course for the entire duration of the program: September 2022- April 2023 and access to the training material for a lifetime.
What if I am unhappy with the course?
We would never want you to be unhappy! If you are unsatisfied with your purchase, contact us in the first 30 days and we will give you a full refund.
Is this course only for BIPOC providers or inclusive of White identified providers as well?
This space is open to all who provide direct service to community members and organizations in the Bay Area's most vulnerable communities, which often are BIPOC and other systemically marginalized groups. We aim to empower providers with a course that will enhance their skill sets and knowledge to effectively work with these communities. This course tends to appeal to our BIPOC providers and is established from the beginning as a safer space for those in most need to heal through and process the impacts of colonization and white supremacy on those communities being served.
Are there any ways I can still participate if I can't afford any of the pricing options?
We are committed to serving all providers to have access to this amazing opportunity. Since this course is considered a professional development service, we encourage you to first reach out to your employer to ask them to support you. We also encourage you to reach out to your community and/or family to support your growth and development. Full or partial scholarships are always made available by the fundraising efforts of Comm(UNITY) and their generous partners as well as local community-based, socially conscious businesses in the San Francisco Bay Area. Scholarship applications will be available in August.
What does "online" mean?
We utilize a few different technology tools to maintain communication with the cohort and facilitators along with sharing the training information. These tools include: direct email, Teachable app(training material & program info), Google calendar, Slack, & Zoom.
Where will our in-person gatherings or events happen?
We plan to meet at a community partner (SF Rec & Parks) site based in the Bayview/Hunters Point neighborhood of San Francisco, the EcoCenter at Heron's Head Park
Can I still participate if I live or work outside of the Bay Area?
Yes! As facilitators we will apply our knowledge, experience and lens from doing community work based in the San Francisco Bay Area with the knowledge that the content we present is part of the systemic design of all of our cities and communities. We created this training program understanding that our hopes and struggles are interconnected. So no matter where you live or work, this space is still made for us, by us. Our hybrid programming will allow you to actively engage with your peers, the training material & online offerings. If you're not in the Bay Area then you most likely will engage with the monthly gatherings via live streamed zoom call. If possible we would love to still celebrate with you at the graduation ceremony in April!