This online school serves as the central location where you can engage with a deeper, transformational learning environment with a community of socially conscious, nature loving people. The foundations of this online school come from the Radical Nature Framework, a unique and profound approach created by certified professional coach and consultant, Raynelle Rino (founder and principal consultant of Rino Consulting Solutions, established in 2016).
Here, at Radical Nature we believe in healing-centered and transformative leadership development of the whole person. That means your personal needs are connected to your professional needs and all parts of you are honored.
The collection of short and long-term courses take you on a journey to cultivate a greater capacity to contribute your talents, creativity, and purpose for justice in the midst of the social, racial, and environmental transformation happening across our globe today.

It is our mission to support our diverse community of leaders so that they can show up in their work empowered, sustained, and in their true power.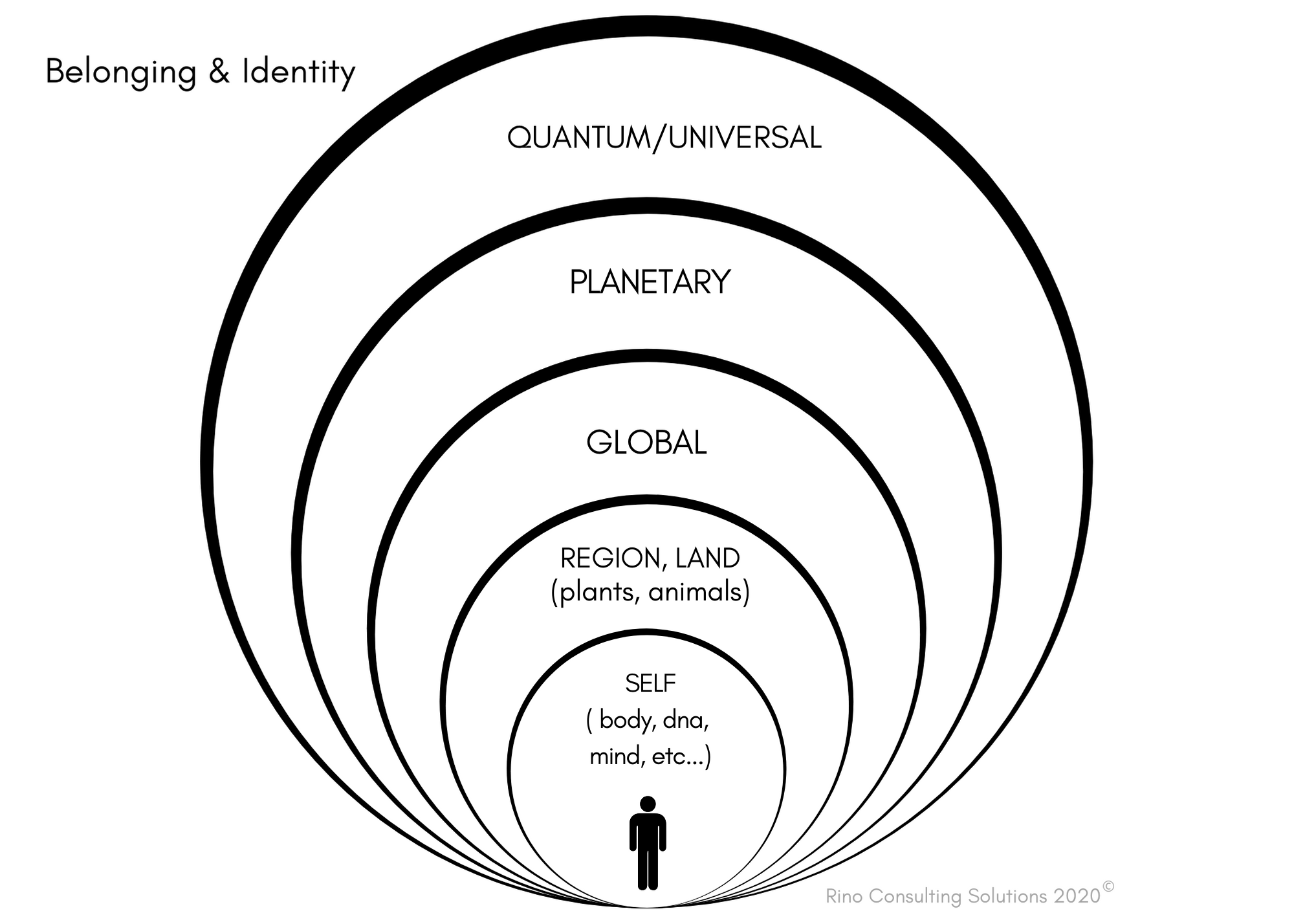 Grounded in our pillar of multidimensionality, we believe our reconnection to nature is dependent on reclaiming the universal knowledge that we exist as multidimensional beings.
Our sense of belonging and identity to each and all of these dimensions can heal us from the fragments of trauma and colonization.
Each of our courses, no matter where you are on the path to healing and leadership development recognize you as a whole person, made up of all these dimensions, stories, view points, & natural gifts to share with the world.
Enroll in our FREE Course, Reclaiming Connections to get to know our approach and full framework for nature-based transformational leadership!

To Begin Your Journey With Us
Introductory courses get you started and familiar with our work. Engage with an all self guided introductory
course on the basics of our framework with Reclaiming Connections or join a small and fierce cohort of
socially conscious nature loving leaders over the course of a few months.
Our short programs, come fully virtual or hybrid. Book a consultation below to bring any one
or many of these courses into your agency.

"I wasn't sure what to expect, but what I've experienced in the past several months participating in the program was EXACTLY what I needed. I loved the community that was created, the space I was able to think out loud, the beautiful practices that I was taught, and the wisdom that was shared. I feel clearer in my purpose, have new tools to support me when times are challenging, and friends that I will feel connected to for a lifetime."
-Root to Bloom participant, Season 3, Erica Hernandez

Deepen Your Journey With Us
Feeling ready to diver deep into your healing journey and integrate nature into your practice and profession?
These intensive courses will set you up for long-term success with 4-12 month programming
focused on your unique voice and connection to nature to amplify your skills!
Engage with a community that is deep in these awareness and healing journey
to cultivate a personal practice or nature-based approach to their business or organization.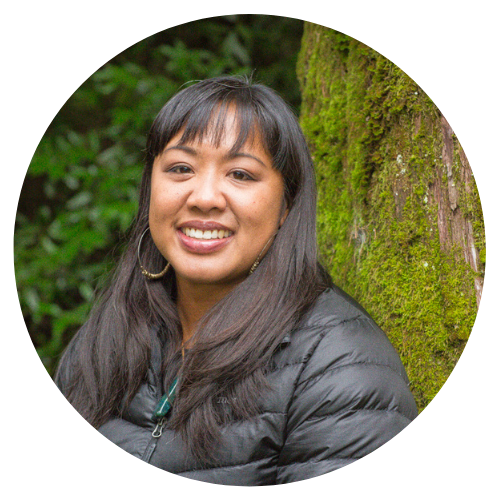 Meet Your Coach & Facilitator
Born and raised in San Jose, CA/Muwekma/Tamyen Territory, as a second generation Pinay, or Filipina-American. Her parents immigrated from the Philippines in the late 1970's.She is the founder of Rino Consulting Solutions and a professional of color working in the social sector for more than 10 years. Raynelle began her career in the sciences as an ecology field researcher then moved onto grassroots environmental education and social justice organizing. Her love for nature and youth development brought her to teach in unique settings like alternative high schools, environmental justice neighborhoods, parks, and juvenile justice facilities.With her consulting firm she's able to transfer her unique skills to support and inspire the leaders of today to walk in the confidence of their identities as they move about a world in the midst of social, racial, and environmental transformation. Her "Hike It Out Coaching" Programs blend her science, environmental justice, and spiritual connection to nature by providing "Healing Hikes", where clients increase their capacity to create change with the support and guidance of the nature experience. To read more about the healing hike experience, read this feature in Outside Magazine She is a certified transformational coach through Leadership That Works an entrepreneur, mother, and wife.Her personal journey through life up to now has carved a well-rounded and powerful pathway with the support and guidance from her Spiritual Mentor, and Curandera, Tereza Iniguez-Flores